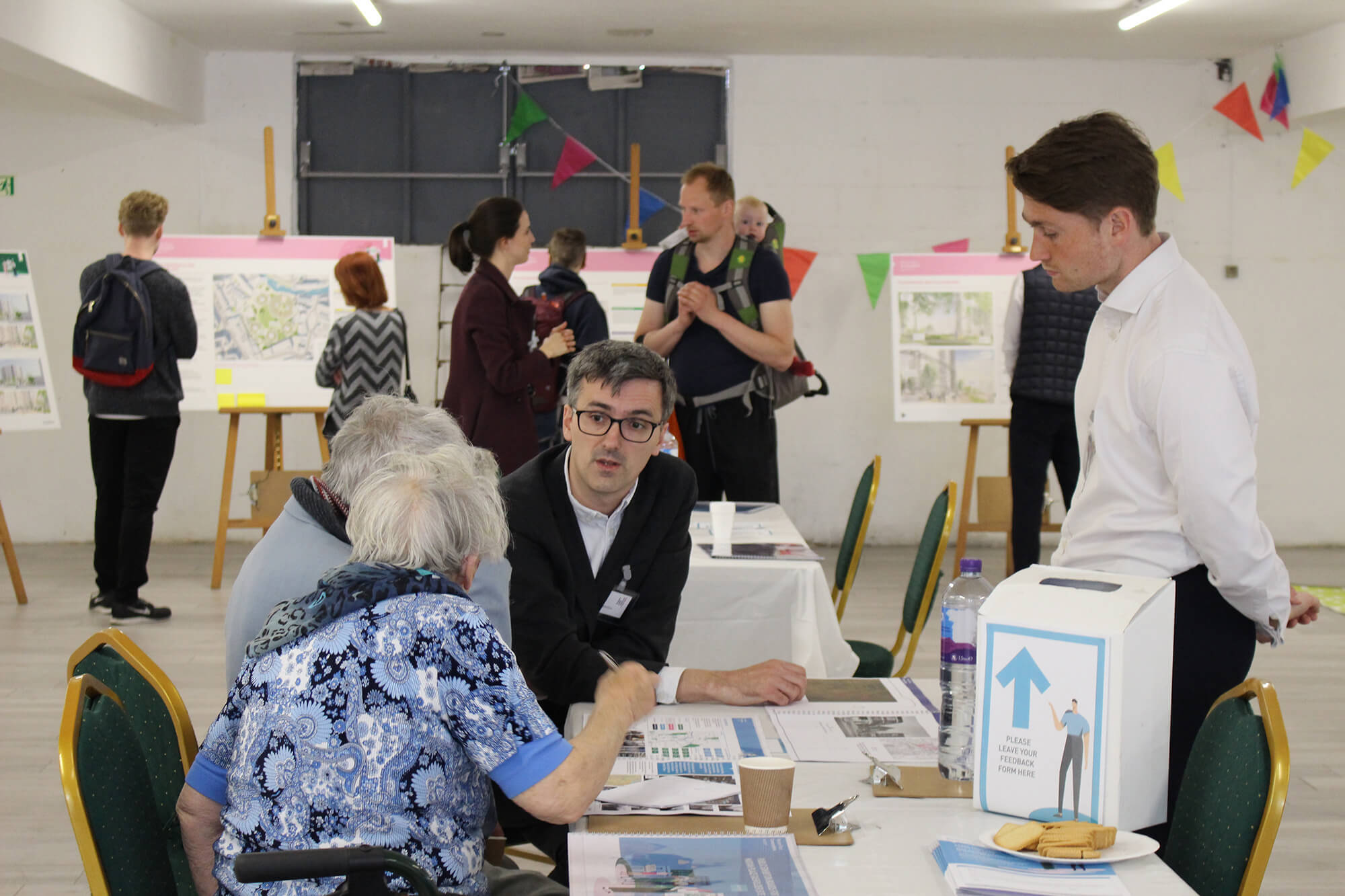 St William believe in adopting a collaborative approach and maintaining an open and inclusive dialogue with the local community and stakeholders. At Bath Gasworks this will has included:
In-person and virtual consultation events including public exhibitions;
Printed and online surveys;
Printed and electronic project updates in the form of newsletters and leaflets;
One-to-one meetings with members of the local community;
One-to-one meetings with local interest and residents groups.
The Team
Grimshaw
Grimshaw are an internationally renowned architecture practice that have won over 200 awards globally. The company's work is characterised by strong conceptual legibility, innovation and a rigorous approach to detailing, all underpinned by the principles of humane, enduring and sustainable design. Grimshaw have a deep understanding of Bath through their work at Bath School of Art and Design (Grade II Listed), the Thermae Bath Spa and Stadium for Bath.
Murdoch Wickham
Murdoch Wickham are award-winning landscape architects with particular expertise in urban regeneration. At Bath Gasworks Murdoch Wickham will create vibrant and engaging spaces that work simply with the surrounding natural environment, including the River Avon, and embrace the industrial heritage and story of the site.
Creatrix
Creatrix are stakeholder and community engagement specialists based in Bath. They have been appointed to support St William in delivering inclusive, transparent and comprehensive consultation with the local community.
Other
The project team also comprises a range of other specialists all of whom are leaders in their fields including Turley, Montagu Evans, Vectos, WSP and Ecology Solutions.